Reconstruction of neuronal pathways from diffusion imaging data
Motivation
Diffusion imaging provides information about the course and location of white matter tracts. White matter tracts, i.e. motor or sensory pathways, are important structures within the human brain. For neurosurgery, diffusion imaging data is of high value since these fiber tracts must remain intact in order to avoid neurological deficits after brain surgery.
However, the reconstruction of neuronal structures from diffusion imaging data is a non-trivial task due to the complexity of the diffusion information that is captured per voxel. Our research in this field addresses the reconstruction of the diffusion signal based on compressed sensing, as well as tracking and clustering of white matter pathways.
Theses topics
New theses in the field of diffusion imaging, fiber tracking and connectivity analysis are offered at irregular intervals. For current topics please contact Leon Weninger.
Partners
Publications
Contact
M.Sc.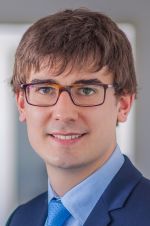 By continuing to use the site, you agree to the use of cookies. more information
English translation below.
Die Cookie-Einstellungen auf dieser Website sind so eingestellt, dass sie "Cookies zulassen" sollten, um das bestmögliche Surferlebnis zu erhalten. Sie können diese Website weiterhin nutzen, ohne Ihre Cookie-Einstellungen zu ändern, oder Sie klicken unten auf "Accept" und stimmen der Nutzung der Cookies zu.

In den Cookies werden lediglich die von Ihnen gewählten Spracheinstellungen gespeichert. Bitte lesen Sie auch unsere Datenschutzerklärung.


The cookie settings on this website are set to "allow cookies" to give you the best browsing experience possible. If you continue to use this website without changing your cookie settings or you click "Accept" below then you are consenting to this.

Only your chosen language settings are stored in the cookies. Please also read our privacy policy.